He mix 6 songs with in 30 sec "DJpazzo"
A disc jockey, more commonly abbreviated as DJ, now we have a short and motivating story from Kigali, a young man with his dream. old people always say there is power inexperience and there is life in hustle you can't be happy anymore when you get free money.
His name Byukusenge Patrick know as "DJPAZZO" aka DJ super designer! from Rwanda. He started His career in 2015 from secondary school and He loved music even before He start working as a DJ from high school.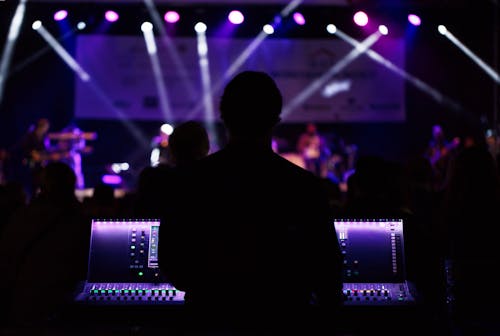 He officially started to make money from His career as a DJ in 2017 from Itel mobile and He became an official DJ of "JAMBO BEACH MUHAZI" one of the best resorts on the shores of lake muhazHe and gone to Huye( Small Town from Rwanda) where He started also to serve as a DJ but He was not known by any from Huye( Small Town from Rwanda) because He was new.
So He was supposed to use a lot of effort to get known even within the campus called University of Rwanda, at least before starting making money from there, he said it was long journey to rise in the city that has more than 10 DJs who have a big number of funs was like war Which He was falling into.
He started helping those fellow DJs by standing with them Inside the DJs box, as He was attending clubs every weekend to created strong motivation, friendship and connection with other DJs till when they have been connecting Him with small events that were paying less!
It took a while to get a place that is owned by Him as a DJ by as how days went He get New place in Huye( Small Town from Rwanda) which was "CHEZ COMMANDA ROUGE" at least at that the point He started to make money from Huye.
By the way, it was not easy because He even had to manage His studies so after like 5 months he got new Club in Huye which was "Famous Yard" and of course because He was seen to be jobless He was supposed to be given a job there which was the best place ever where He got a lot of connections with KIGALI DJs
He goes back to Chez Commanda Rouge where He was working before and worked there but He was already has funned from Huye and after one year He got a new place to mix from which is "UPENDHe PUB" where He worked from Monday up to Monday, He knows it was had to make but He was supposed to make it due to living issues and public looking motive He struggled a lot and it at least got Him to another point until when corona comes in.
So as when the corona was trying to stop us He kept on trying to entertain His public by going live on his social platforms. The first live show was on "EAST AFRICA DJz Live" Group on Facebook when it connected Him also with Kenyan celebrities. Second, live was in "CLUB 250" it was also another motive of showing that He didn't get discouraged by COVID 19
He kept on entertaining and maintaining His public and growing it by Going live to "FLASH TV" In "FLASH TV HYPE SHOW". He also made a different nonstop which was uploaded on AUDIOMACK which was highly performed and interested. In fact, He is still working on His DJ career and He hopes so to grow more than this